We were low on time, yet I wanted her to be able to see! So here's what we did...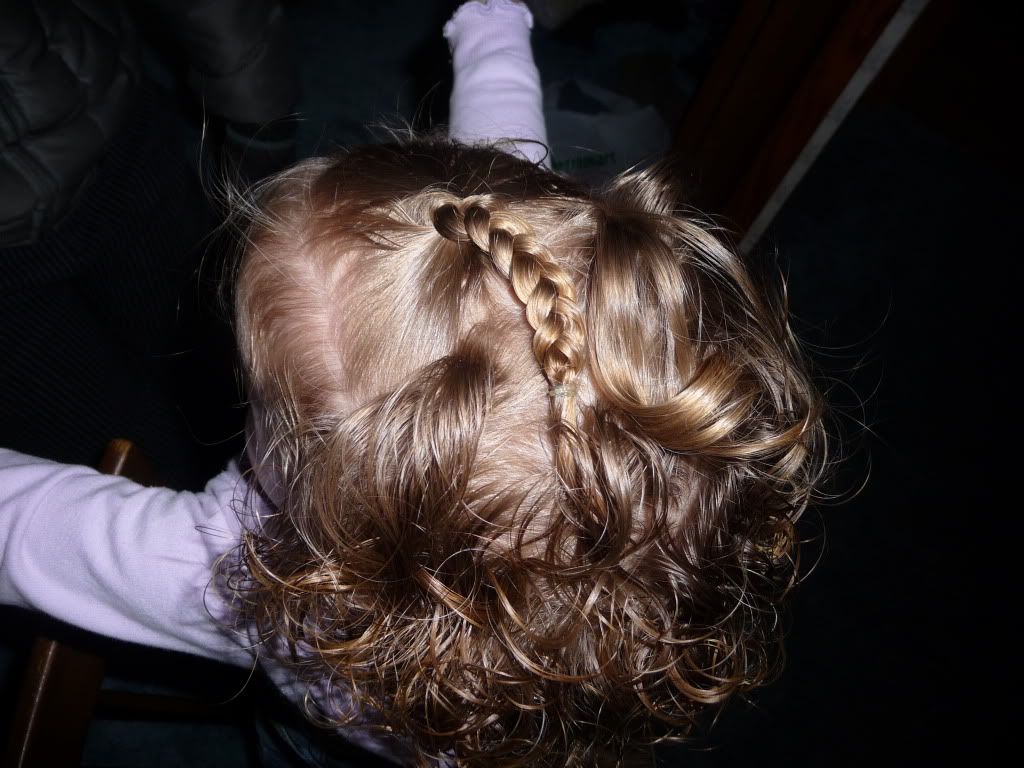 I gathered up the hair that likes to fall forward and braided it! I did an "underneath" braid, just for kicks. It wouldn't have looked much different than a "normal" braid. (Where the strands pass over each other as you braid) But the method is nice to practice like this, then once your hands kinda get used to the idea, you can try a french braid like this - an inside out french braid!
Then I added her new elastic headband!
I put it just in front of the top of the braid, and then coaxed the braid to curve around the flower. :) The headband stayed in a long time this time - probably a whole 4 minutes!! lol Goofy girl! Oh well, I'll keep trying! (She doesn't like the
elastic headbands
because they go all the way around her head, I think she thinks they're too tight. Fair enough! She does, or has in the past anyway, left the teen size
workout headbands
in.)
One last one to show off that cute headband!!