I was wanting something new this time. And didn't have too much of an idea what I was doing before I started! If I were to do it again, I think I'd make the parts straighter - either purposely wonky yet straight, or straight and box-y. :) Here's it is: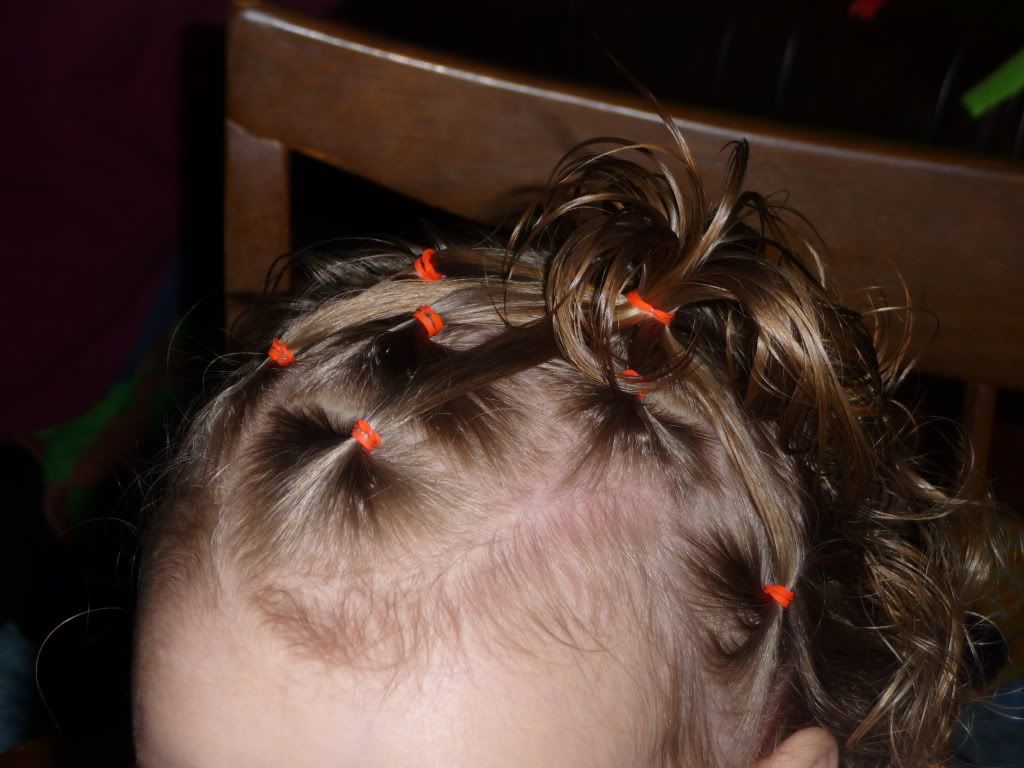 I don't do many side ponytails, so I thought it was time to expand my horizons :) lol
To accomplish this 'do, I first detangled Q's hair gently while
wet
with a
wide tooth comb
. Always start at the ends and work you way toward the head! Once that was done, I started with a square "anchor" ponytail in the spot where I wanted the style to end up.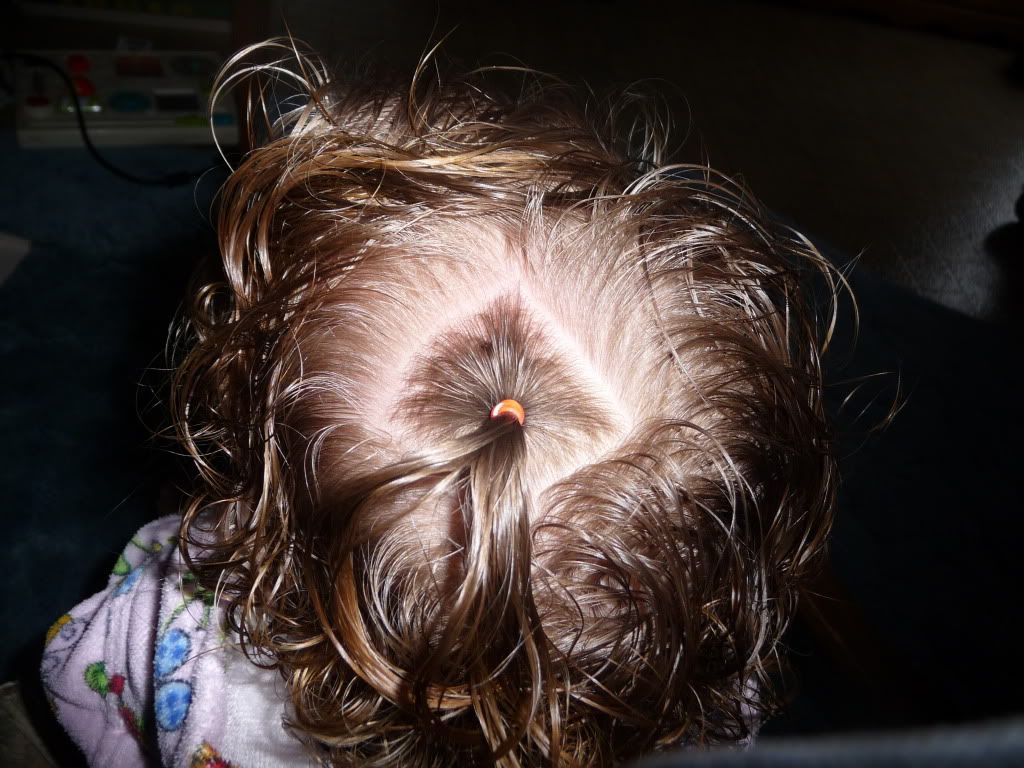 (why is it square? -- I don't know! I guess I started the style with the intention of straight parts and just lost the ambition? Who knows?!)
Next I started adding random ponytails all over the "headband" area of her head! (ear to ear)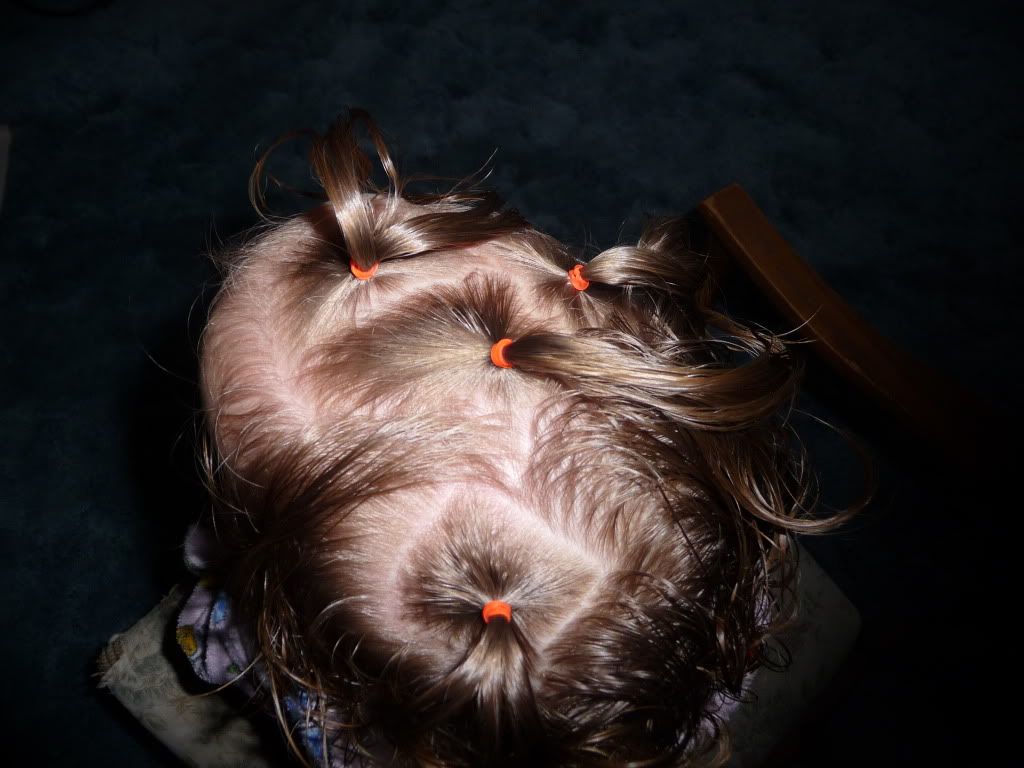 Somewhere along the line I decided I was going to pull all of the "tails" from all these different ponies back to that first anchor ponytail. However, I knew that the hair from near her right ear wouldn't quite reach all the way (since that anchor ponytail was more toward the left side of her head.) So I needed a Step-Pony!
(This is the only step-pony in this style. You can see it's the one closest to her loose hair, and I'm holding the tail...)
Then I gathered together all the loose "tails" I had created (and tried to finger-smooth them out a bit) and brought them all back to that very first anchor pony!
Using a new elastic, I secured all those "tails" into one side ponytail! And that's it! (She got lots of comments on this style when we were at the store :) So apparently it was a hit!)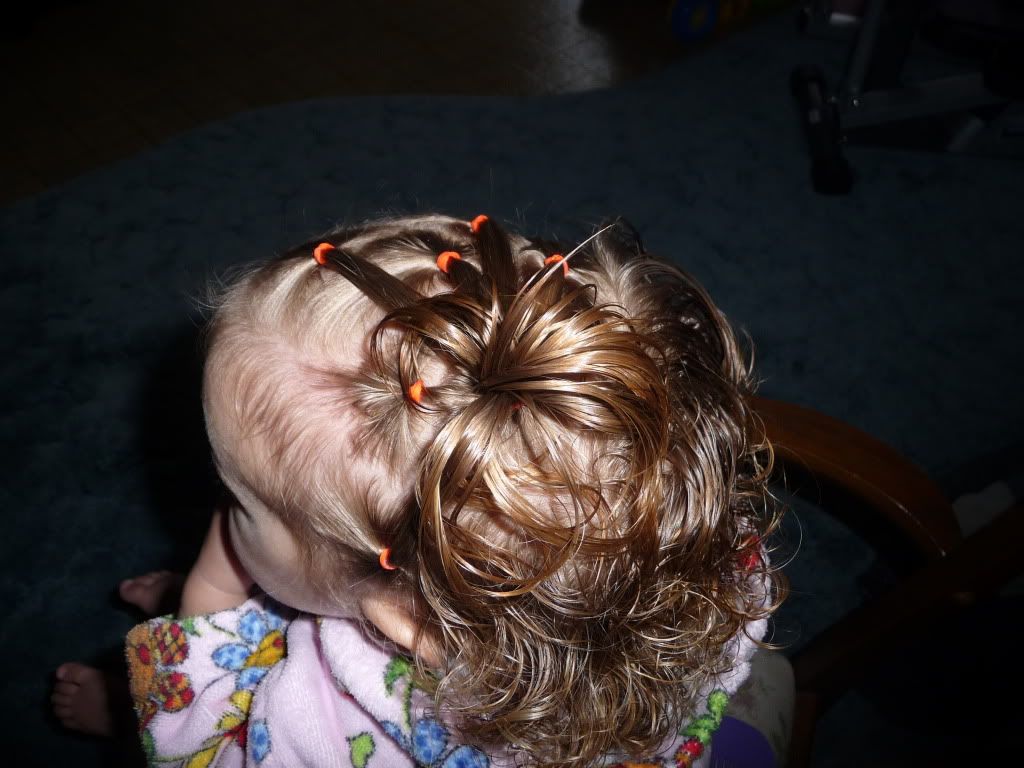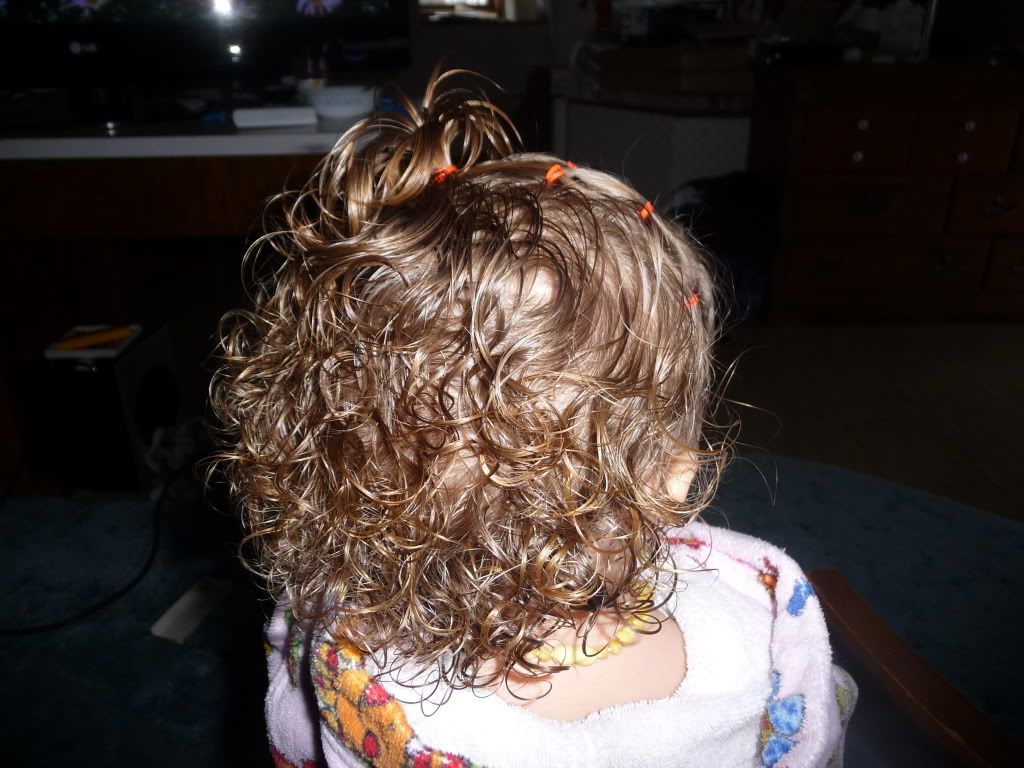 CURLS!!
(still wet from detangling, no product added)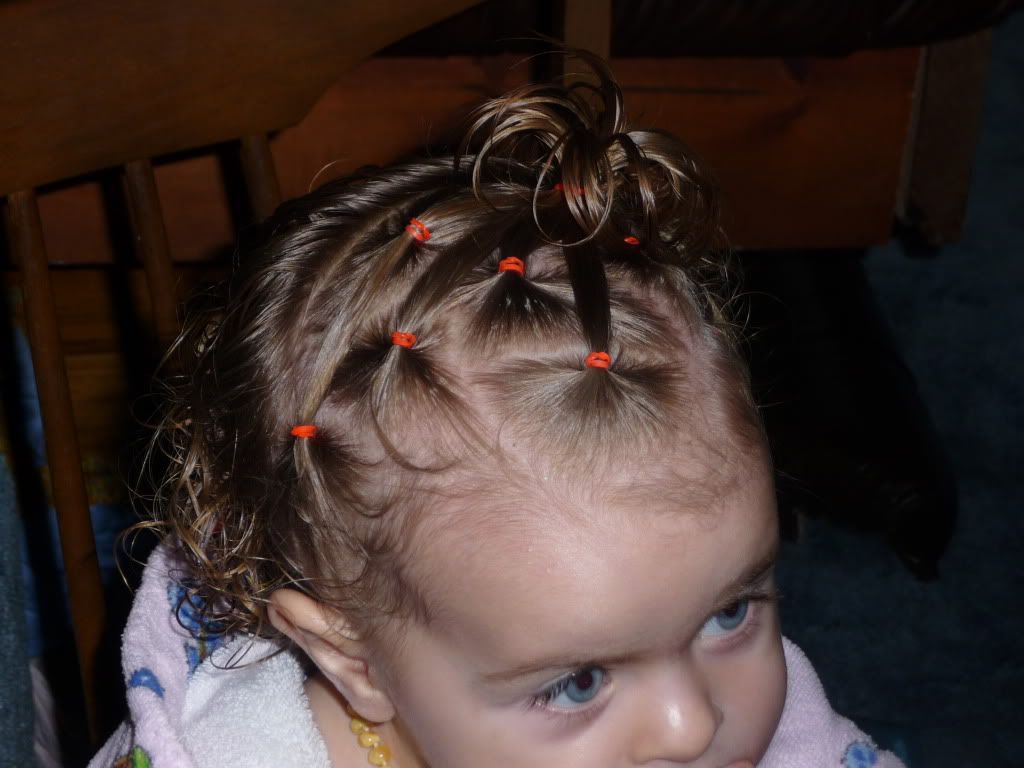 Final 'Do :)