LOL - ok, so these probably aren't "French" but the method reminds me of French Braids, so, hence the name :)
I actually had to point out to my hubby that these weren't french braids! I guess they are similar in effect, until you look closer. All I did was to knot her hair a whole bunch of times! and keep adding new hair to each new knot. Here's some step-by-step pictures:
First, I
sprayed
Q's hair with water and gently combed her curls out (starting at the ends and working toward the roots) with a
wide tooth comb
.
Then I parted it sideways down the middle(ish) and took up a section of hair where I wanted to start the "braid".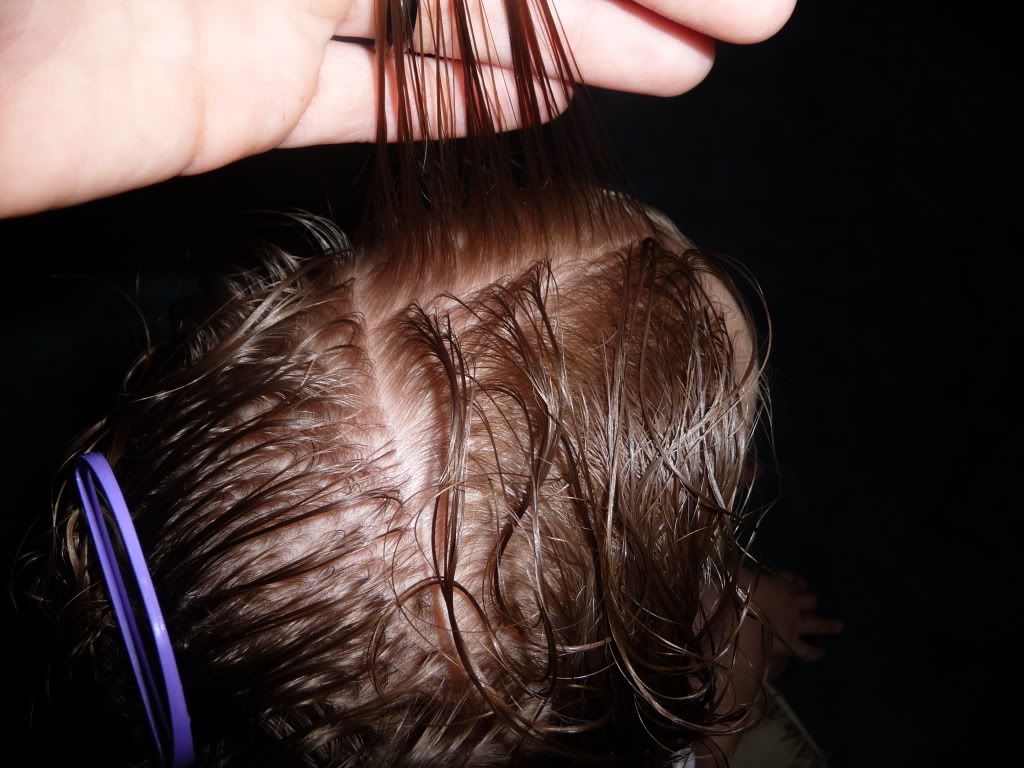 (Notice our
terrible
plastic
pick
is still in her hair, keeping my part clear and defined for me!)
Then I parted the section I'm holding in two pieces and made a knot! Like I was starting to tie my shoe.
I made that nice and tight. Next (while holding the tails of the knot I just made) I picked up two more pieces of hair, one directly under each "tail" of my knot. As you can see I'm not worried about making straight parts under here! You'll never know the difference! (oops, you can also see I use my palm as a notepad!)
Now, at this point I still am only working with TWO pieces of hair! Each new strand joined with a "tail" from the previous knot.
Then I made another knot!!
I continued that all the way across her head! Pick up new hair, add it to the tails, make a knot! and repeat!
Which produces this....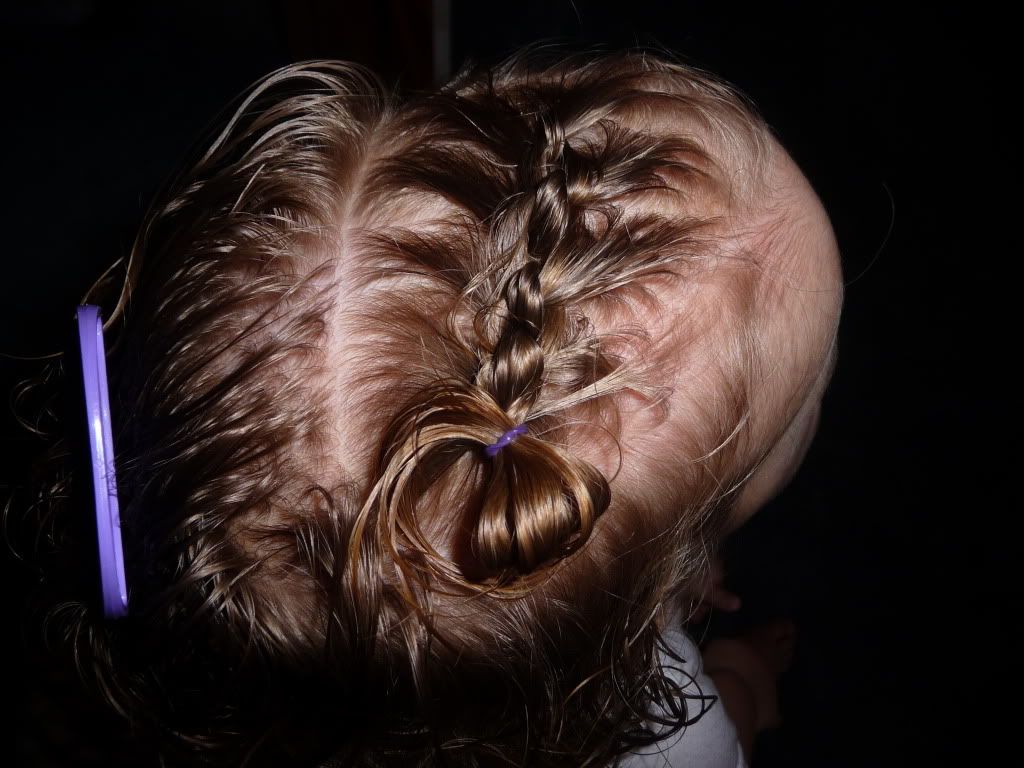 I didn't pull the end through the elastic on the last time through - I thought it fit nicely just leaving it like this. You could really do whatever you want with the ends, tho. Keep knotting, make a bun, let it hang loose, swoop it back, etc.
Of course, that wasn't enough, so I did one farther back on her head too! Only I made this one go the other direction. :)
Another view: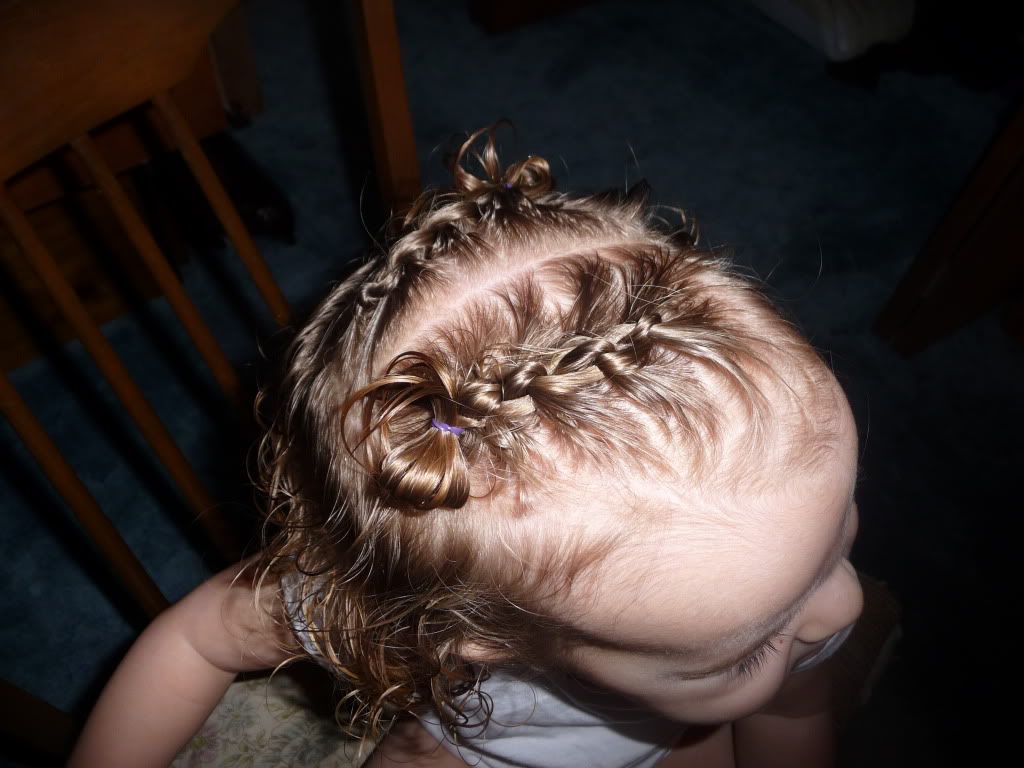 What do you think of this style of braid? Is it hard to accomplish? Easier than french braids? Interchangeable? Too "bumpy" looking? The best thing since sliced bread?
I found it easier to do that french braiding, just because I was only working with two strands of hair at a time instead of three. I'd love to hear your opinions!