The "How-To" of Step-Ponies :)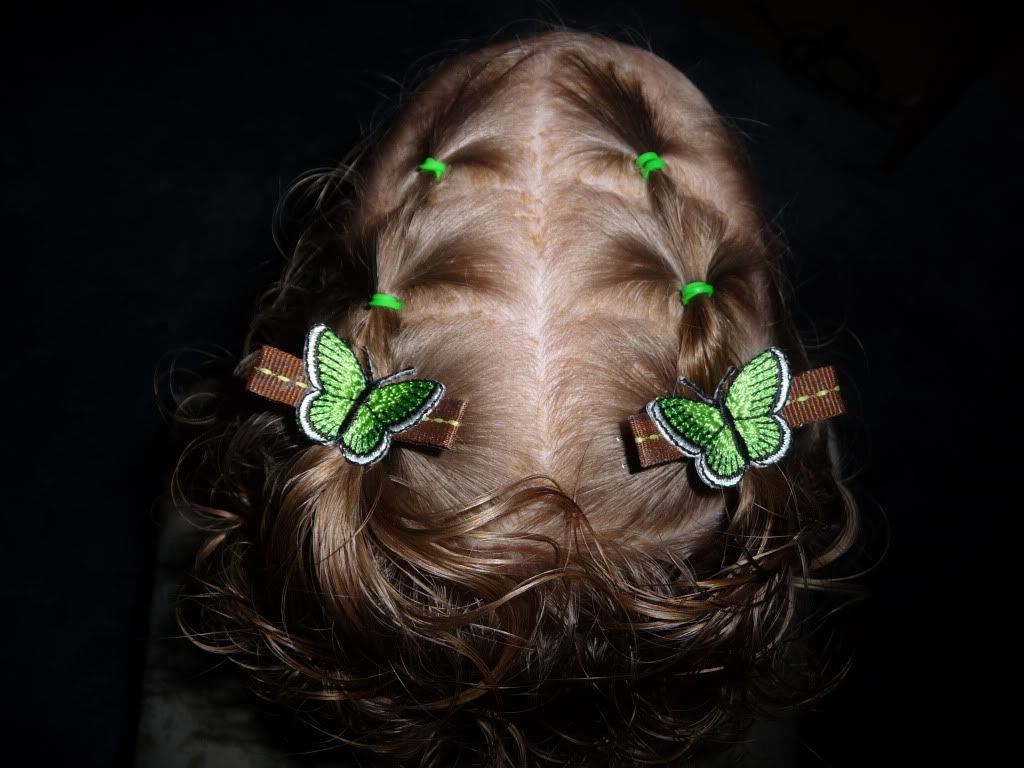 To make two rows like I did, part the hair down the middle however you like it...
Then starting on one side, make a little ponytail at the front of her head (nearest the forehead)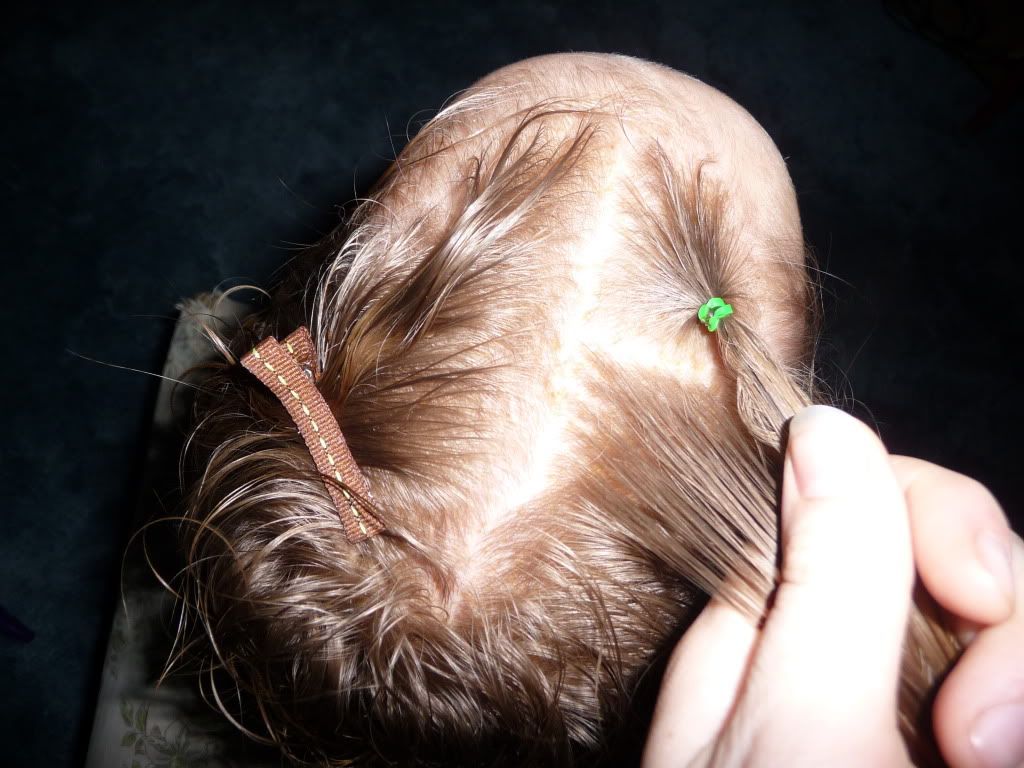 (I like to hold the hair I'm not using at the moment off the side with a temporary elastic or clip.)

Next make another ponytail just behind that one - but before you put in the elastic, add the "tail" of the first one to the hair in the second...then add the elastic!
Continue like this as much as you want!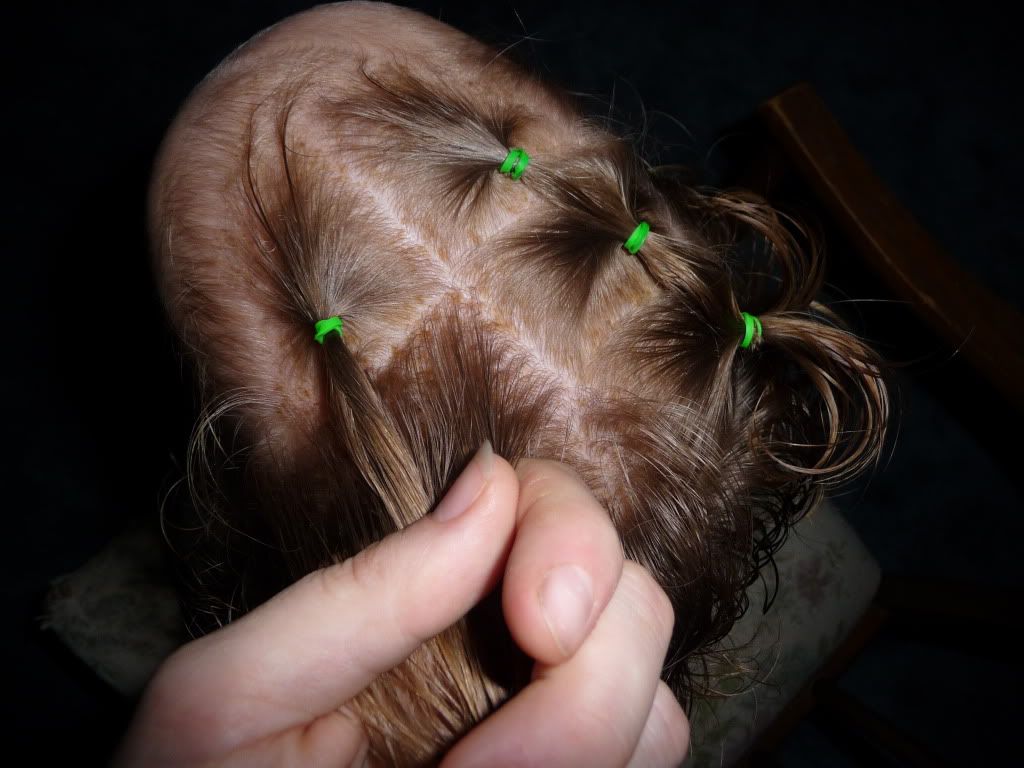 I did 3 on each side...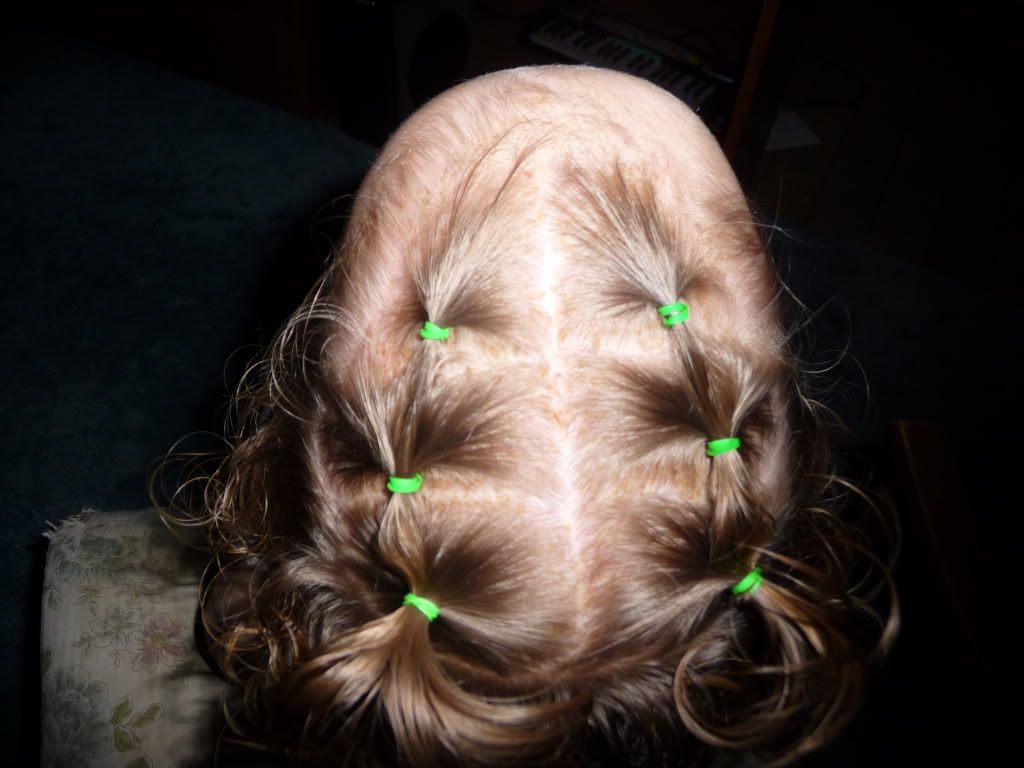 Then I added a butterfly clip to each side - and we're done! :) enjoy!