Tweet
Hello! My name is Shannon and I am the owner and designer for
ShaunnaMichelle's Boutique
. I would first like to thank Karli for giving me a spot on her blog and her followers for reading this post and visiting my store!
My husband and I recently celebrated our 14th wedding anniversary and we live in the beautiful state of Montana with our two boys, Jaden and Jordan. Jaden is 11 and in the 6th grade. Jordan is 9 and in the 3rd grade. We also own a cat named Zoe and a rat named Mocha.
My Etsy store
has been opened since May of 2008. I chose the name, ShaunnaMichelle's, after my daughter. She would have celebrated her Sweet 16 this year, on November 6th. ShaunnaMichelle died at birth. It was a defining moment in my life. In an effort to keep her memory alive and close to me always, I use her name for my business.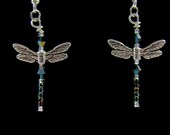 I have always been a mother first. I stopped working shortly after my first son was born due to some really dreadful experiences with care providers. It soon became clear that I needed to stay home to guarantee my son's safety and well-being. My husband and I made the necessary budget cuts, and I quit my job. Once the boys started school, I found I could only clean house so much. I needed something to do with my time when they were away during the day at school. It took me a long time to find a hobby I enjoyed. For the longest time, I really didn't think I could find a hobby that I really loved. Then, one day, I walked into a bead store. The woman there helped me make my very first bracelet and from that point on, I was hooked! It soon became clear that I was making way more jewelry than I could ever wear, so the idea of starting my Etsy store was born. My husband thought it would be a nice way to support my habit and I hoped it would be a great way for me to earn some extra income from home while still being able to stay home with my children.
I started out with only the Etsy store and then eventually added a
Facebook page.
Now I attend craft shows and other venues where I can sell my items. I've also increased my local items to include knitted hats and scarves, handmade greeting cards, and handmade blankets. I hope to eventually offer these items in my shop online as well. Eventually, my husband and I want to own an actual Boutique here in our home town. In the meantime, I truly enjoy the people I meet online and at craft shows. Though sometimes I get completely stumped on ideas, I wouldn't trade this for the world. I love being able to do what I love and being able to share it with others.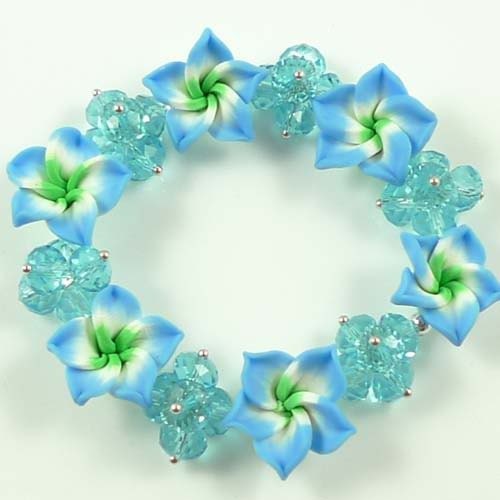 Thank you for taking the time to learn more about me and ShaunnaMichelle's. If you have any questions, please don't ever hesitate to ask. Thanks again to Karli for this opportunity and to her readers for their time! I hope you'll stop by the store or the
Facebook
page and say hello!
-- Shannon
~~*~~*~~*~~
What a beautiful story! If you haven't heard yet - Shannon and ShaunnaMichelle's Boutique are sponsors in our
Winter Wonderland Giveaway Event
!!! Join her on
Facebook
, her
blog
, and
Etsy
!
Tweet